Land is my passion and LandCore Realty is built upon that passion. We specialize in marketing land for sellers and helping buyers invest in land for their future and their families future. From 640 acre parcels miles from any paved road, to 2.5 acres with highway frontage and utilities, to ranches, land is what we do and we do it well. Industrial, Commercial, Residential or Rural Living, Vacant land is our passion!
Not all real estate companies are equal when it comes to land, we take the standard marketing plan and go leaps farther. This is what we do and why we do it for our clients:
We Professionally Price Your Property. The reason a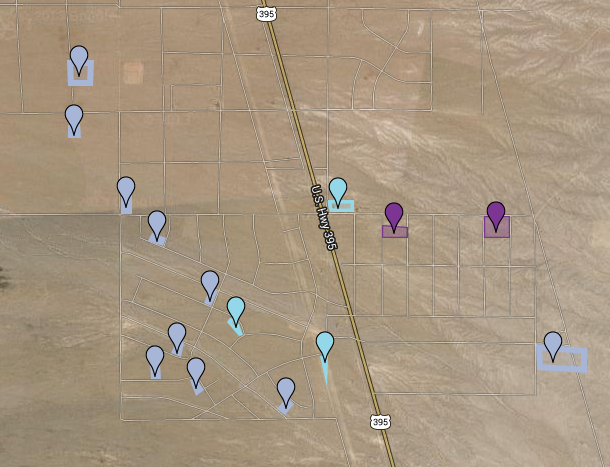 property doesn't sell is price. We take it very seriously to gather as much data as possible and show you why we believe your property to be worth a specific amount. In land sales sellers have two common choices accepting cash offers or offering to carry the financing for the buyer. These are two very different options with very different opportunities.
We GPS Locate the Property. The more remote properties can be very difficult to find especially the ones miles from any paved road. With our technology we know where your property is. I don't say that lightly because it's difficult. I have myself seen pictures and discriptions on the Multiple Listing Service (MLS) where an agent took a picture out his vehicle window and said that the property in question was a mile and a half 'that way'. I was beside myself. At LandCore Realty we find the property we are 'trusted' to market and provide that to other agents and buyers.
Mark Property Corners. You may think this is not important but imagine going to buy a property and being able to show the buyer the property they are buying. To know that the land they are walking on could be theirs. What could be more obvious than a 10 foot tall white PVC pole with bright pink survey tape at the top! Seeing and knowing where the boundaries are makes all the difference in the world to a buyer.
For Sale Signs Placed ON Your Property. As a real estate professional I am sad to admit that I know of properties for sale without any signs. I am sitting in my office right now a half a mile from a property on a paved road that I know is listed and has been for some time, unfortunately this property has absolutely no sign, no way for any passerby to know. All our listings have a sign placed in the most obvious location for the best visibility possibile for buyers.
Just Listed Postcards to Nearby Owners. Owners nearby are some of the greatest resources possible. Many owners would like to continue to build their investment and purchase adjacent parcels or tell their friends or family that they could buy nearby and be neighbors.
Marketing Videos. This is fantastic. See your property from the ground and the air. What a fantastic way to get potential buyers to really 'see' your property. Where buyers could buy land 'site unseen' or had to make a special trip to visit, now from their computers or mobile phones they can make the trip virtually with even better views than before. Imagine being able to show a video to your friends and family and knowing that video is going out all over to potential buyers. All our property markerting videos are on Vimeo and YouTube (the 2nd largest search engine).
Online Marketing. We go beyond the standard marketing of our competators. While we do enter our listings into the MLS which is then distributed to Zillow, Trulia, Realtor.com, and other real estate agencies we realize that online marketing is so much more. Our LandCoreRealty.com website is optimized for Google (the #1 search engine) and features our land listings and property blogs with enhanced information. We also have a social media presence and use our spheres of influence to distribute our marketing to potential buyers.
The National Association of Realtors publishes the results of an annual study, they found that "Ninety-two percent of buyers use the internet in some way in their home search process and 50 percent of buyers use a mobile website or application in their home search." I can only imagine that land would be the same if not higher statistics, especially for the more remote pieces.
All this to say that we at LandCore Realty believe that the #1 job of every real estate agent is to market their listings. To make every effort and use their knowledge, skills and abilities to effectively market properties for their clients. We believe that we have set ourselves apart, to a higher standard of marketing for our clients. We hope to provide you with this same dedication to service for your investment needs.
Land for Sale in Adelanto, CA - Kristen L. Maley (Realtor, Land Pricing Specialist at LandCore Realty). LandCore Realty provides cutting edge technology and marketing to it's clients. I specialize in helping land owners and those looking to invest in land in Adelanto, Victorville, Hesperia, Apple Valley, Helendale and surrounding areas.(760) 952-2345