The residential lot sits within a small neighborhood at the northeast end of Barstow CA. Barstow is located in San Bernardino County in the Mojave Desert. The property is 1450 feet north of the 15 freeway, .7 miles north of the 40 and 1 mile northeast of Barstow Hospital.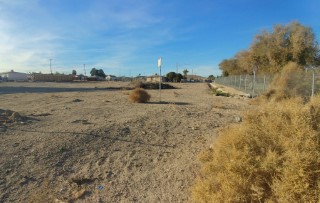 Barstow is a major transportation center for the Inland Empire. Four large routes intersect in the city including the I-15 and I-40, and Highway 58. Old Route 66 also intersects with this historic city. Barstow is also home to Fort Irwin National Trailing Center and the Marine Logistics Base- Barstow. BNSF also has a large rail classification yard in the city. Most travelers know Barstow as exactly half way from Los Angeles on their way to Las Vegas.

Many travelers stop in at the famous Barstow Station (a 1.3 mile drive from the property). Barstow station opened in 1975, is open 365 days a year and serves 20,000 tour buses per year. The station serves McDonald's, Panda Express, Subway, Dunkin Doughnuts and Route 66 Hot Dogs.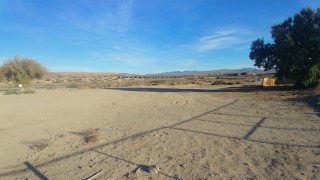 Skyline Drive-In, a staple in the Barstow area, is only a 4 mile drive and features the only drive-in in the High Desert, with 2 screens. The screens feature two movies, each screen, per night. Guests can bring their own snacks or head over to the fully stocked snack bar for treats. Enjoy a movie(s) under the stars or cuddled up in your vehicle.

The Barstow school district includes six elementary schools, one Jr. High, a STEM Academy, Barstow High School and Central High School which serve approximately 6,200 students. The Barstow STEM Academy is a parent choice school and a 2017 California Gold Ribbon School. The Fine Arts Academy opened this school year and is designed for K-6 students.

According to Barstow Planning Dept the sewer line is located on the southeast corner, electricity is overhead and approx 120 feet west on the adjacent property. Water and gas lines are nearby.A Buyer should contact the planning department directly for more information.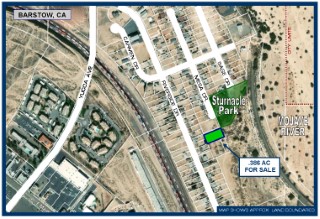 Directions from the 15 Freeway: Exit Main St. and turn right onto Main St. and go .4 miles, turn right onto Yucca and go .4 miles, turn right onto Riverside Dr and go .2 miles, turn left onto Carmen and then right onto Mesa. The property is just past the culdesack. Sign on Property.
Click here for more information about this property.
Land for Sale in Barstow, CA - Kristen L. Maley (Realtor, Land Pricing Strategist at LandCore Realty). LandCore Realty provides cutting edge technology and marketing to its clients. I specialize in helping land owners and those looking to invest in land in Oro Grande, Adelanto, Victorville, Hesperia, Apple Valley, Lucerne Valley, Barstow, Helendale, Yucca Valley, Joshua Tree, Twentynine Palms and surrounding areas. (760) 952-2345