This week starts a new postcard campaign aimed at getting the word out about our listings. After many design variations we have chosen one and they are at this moment going all over the country to property owners who own properties surrounding a gorgeous 12.52 acre retreat in Helendale, CA. We will be continually mailing to owners of nearby properties that we have listed and we are starting with a property with a breathtaking view!
Their are very few properties in the area that can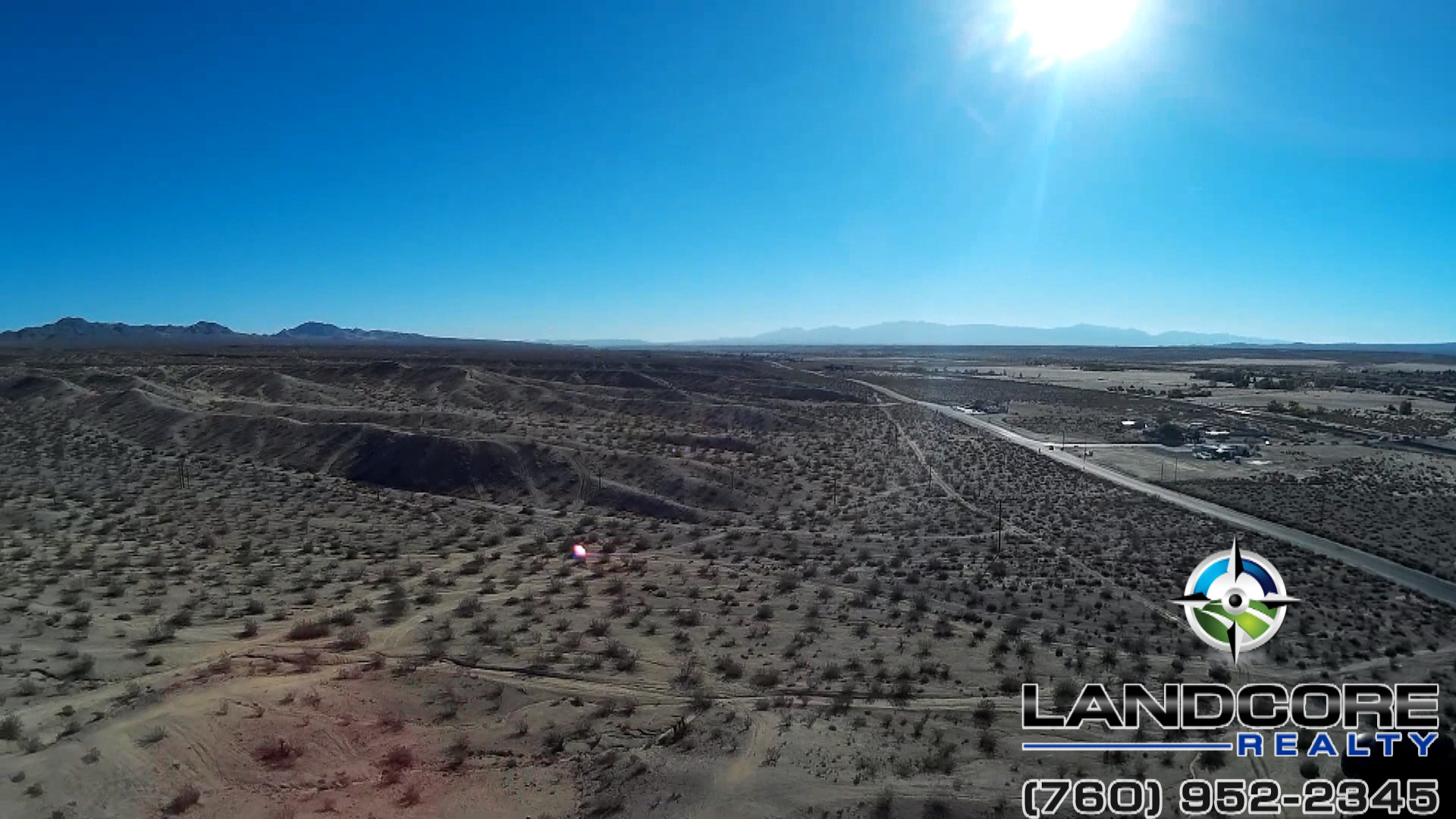 boast of a view like this property. With an approximate 200 foot elevation gain the hill on this property would be a perfect place for a home. Imagine looking out your kitchen or master bedroom window over the Silver Lake and Helendale area and seeing one of our beautiful sunsets reflect off the nearby lakes. Spend your summer afternoons on your patio overlooking the area, watch the trains or the cars along the highway, and lounge the afternoon away...
Helendale is known for a Home Owners Association, Silver Lakes, which has approximately 3,000 homes. The HOA has two man-made lakes and a 27 hole championship golf course. The area is perfect for off road, dirt bikes, horse back riding, or just some open spaces for a little time away from the crowds. Take a scenic drive down Old Route 66, or turn down Vista Road for some great restaurants, golfing, swimming or boating.
The property has electricity, highway frontage and is zoned Rural Living. The properties to the north and south of this 12.52 acre retreat are zoned Rural Living as well. Across National Trails Highway (Old Route 66) are properties zoned Community Industrial. To the east and bordering this property is Bureau of Land Management (BLM) land.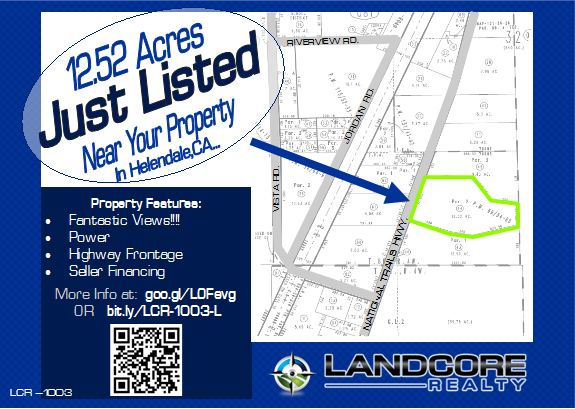 The seller of this property is offering a buyer one of the best things any seller can offer, Seller Financing! Which means that just like a bank gives you a loan for the purchase of your home or car, you pay a down payment of 15% ($27,000) and the seller will finance $153,000 amortized for 18 years at 5% interest. Your monthly payment for a 12.52 acre retreat overlooking the area would be approximately $1,075.64 or more per month. The 'or more' meaning that you could pay a little more towards the principal each month without incurring a pre-payment fee and shorten the length of the loan.
This postcard as well as our other marketing endeavors let potential buyers know that a property is listed for sale. Keep an eye out for more postcards being mailed out each week with listing and sold information. If you would like your property evaluated please give me a call, land is my specialty, my focus and what I enjoy.
Land for Sale in Helendale, CA - Kristen L. Maley (Realtor, Land Pricing Strategist at LandCore Realty). LandCore Realty provides cutting edge technology and marketing to it's clients. I specialize in helping land owners and those looking to invest in land in Adelanto, Helendale, Oro Grande, Barstow, Hesperia, Apple Valley and surrounding areas.(760) 952-2345