When Bob Keeran and I began this journey designing our real estate company our immediate desire was to represent clients who bought and sold raw land. We designed the company from the ground up with land in mind. Bob's 40+ years of real estate knowledge and experience in different types of sales is priceless. Although I primarily focused on residential sales when I began my career, land was always what I enjoyed more. You could say I am focused on the tech side of the real estate business. With Bob's knowledge and my technology awareness we began LANDCORE Realty and wish to share that information with you.
Recently, Bob and I sat down and talked through an idea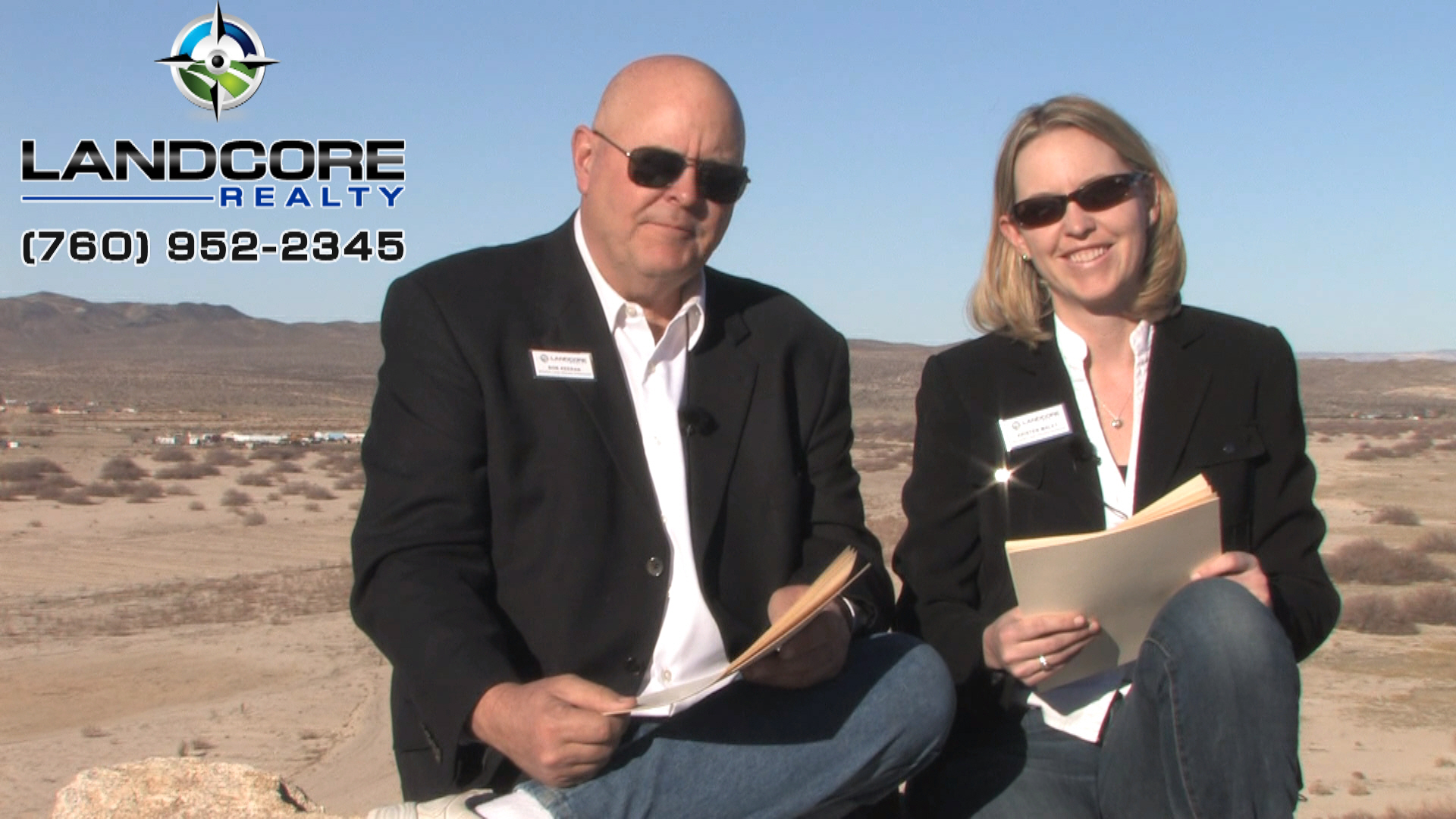 to provide something that could present our knowledge of land to help sellers sell, buyers purchase or investors invest in raw land in Southern California. We wrote down the many questions we had been asked over the years, the experiences and stories we had of various listings and sales. We spent weeks creating a detailed report that focused on the most frequently asked questions and the answers to those questions.
The report '20 Things you should know before Buying, Selling, or Investing in land in Southern California' provides a culmination of our knowledge and experience in land.
Together, Bob and I also created a video specifically discussing 3 of those 20 questions. We knew the video could easily have been 2 hours had we discussed everything on the report, so we kept it to just 3 questions. We believe this video and the report will help answer your questions regarding land and help you better understand why so many people buy and sell land in Southern California. The report covers a broad range of topics from things like financing, mineral and water rights, to taxes.
We have so much more we could tell you about land and in our experience we have 'what to do' and 'what not to do' stories. If you have more questions, would like a market analysis of your land or would like us to help you purchase a property please give us a call. Bob and I feel privileged to be hired by our clients and share our experiences and knowledge with you.
Land for Sale in Helendale, CA - Kristen L. Maley (Realtor, Land Pricing Strategist at LandCore Realty). LandCore Realty provides cutting edge technology and marketing to its clients. I specialize in helping land owners and those looking to invest in land in Adelanto, Helendale, Oro Grande, Barstow, Victorville, Hesperia, Apple Valley and surrounding areas.(760) 952-2345