5 Acres of Commercial land near the new Big Lots Distribution Center in Northern Apple Valley. Apple Valley sits along Interstate 15 north of Victorville and Hesperia within the Victor Valley and High Desert Area. This property is located .8 miles south of Big Lots Distribution, 3.8 miles southeast of Interstate 15 and is adjacent to the Apple Valley Airport.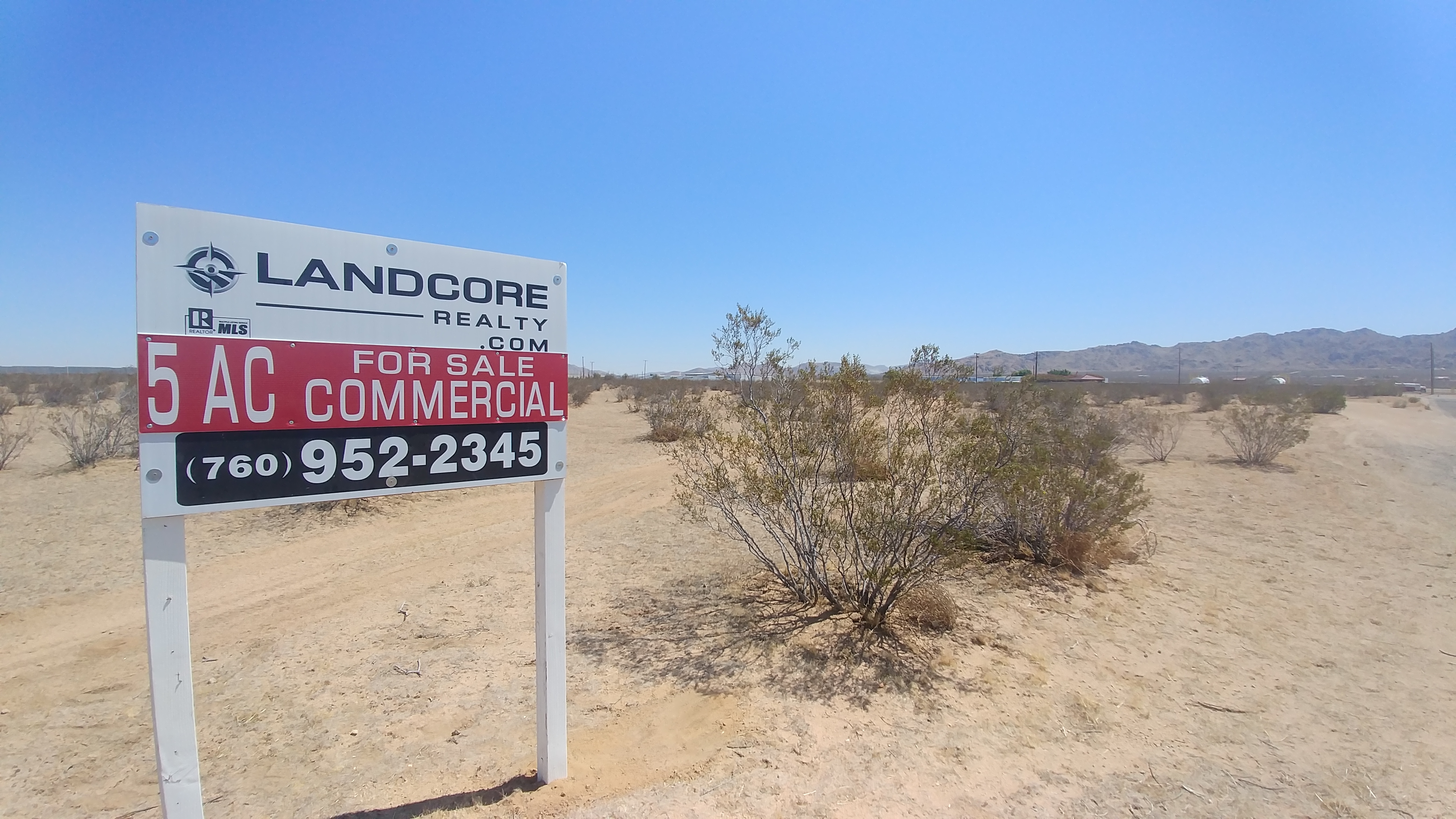 The Town of Apple Valley was incorporated in 1988 and lies within the Victor Valley. The adjoining cities are Victorville on the west and Hesperia on the southwest. Apple Valley was home to Roy Rogers and Dale Evans and their influence can be seen on the street names such as Dale Evans Parkway and State Route 18 'Happy Trails Highway'.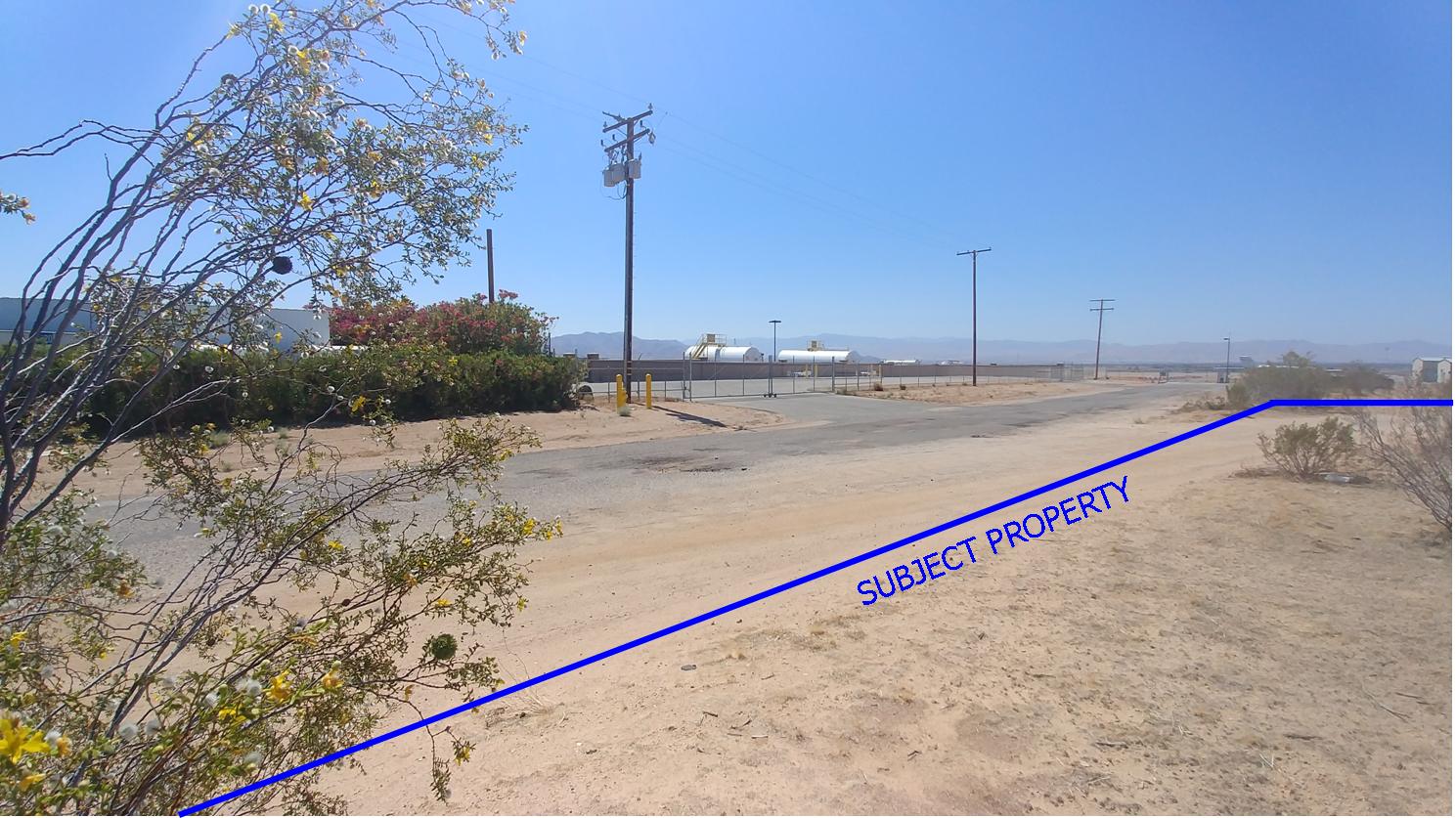 The property is within the North Apple Valley Industrial Specific Plan and is zoned 'General Commercial.' This designation allows a broad range of retail uses, as well as office and service land uses. Typical uses will serve the needs of the Town's residents and businesses, in a shopping center setting. General retail stores, including all types of consumer goods, furniture and appliance sales, auto repair and sales are permitted in this designation. Restaurants, both sit-down and fast food, gasoline service stations and general office (secondary to retail uses) are also permitted in this designation. There is no minimum size for project sites in this designation, but assemblage of smaller parcels is encouraged.
Water, phone and electricity are available across the street from the property. Water is provided by Liberty Utilities in Apple Valley. Southern California Edison provides electricity to the area.

The property is adjacent to the Apple Valley Airport. The airport holds an annual airshow in October every year with aerial aerobatics, skydivers, historic aircraft, car show, etc. The nearby 1.5 million sq ft. Walmart Distribution Center located on Johnson Rd. opened in 2004 and had spurred development in the area including a new 1.4 million square foot Big Lots facility nearby, currently under construction. The picture below was taken in June of 2018 to show the progress and size of the distribution center.

Directions from Highway 18/Dale Evans Pkwy: Head north on Dale Evans Pkwy for 2.6 miles, turn right onto Waalew Rd and make an immediate left onto Dale Evans Pkwy and continue for .6 miles, turn right onto Corwin Rd and continue .9 miles, turn left onto Ramona Rd (which becomes Fresno Rd.) and continue .4 miles. Property is on your left. Approx property corners are marked with 10 ft white PVC poles.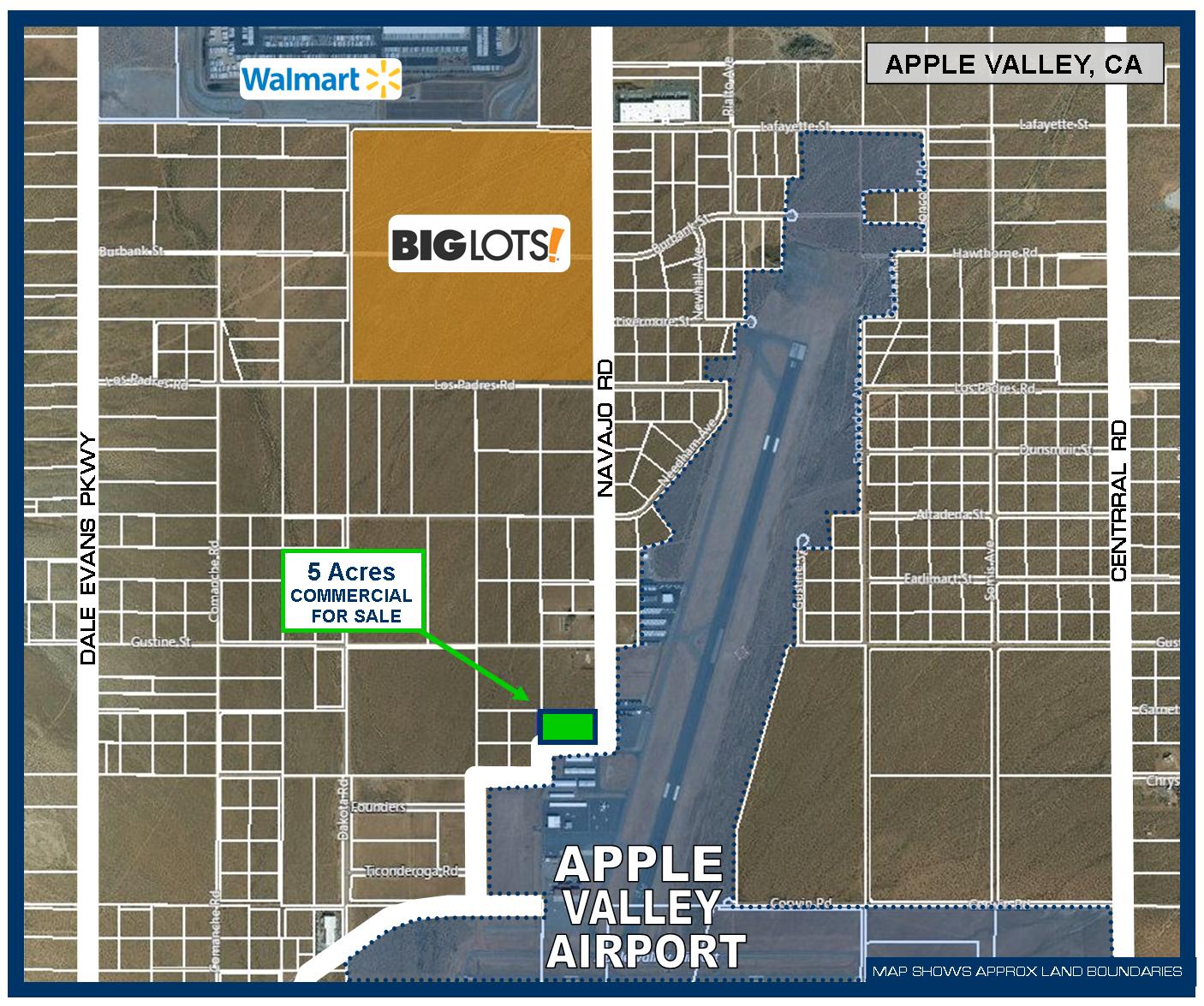 Click Here for More Information about this Property
Land for Sale in Apple Valley, CA - Kristen L. Maley (Realtor, Land Pricing Strategist at LandCore Realty). LandCore Realty provides cutting edge technology and marketing to its clients. I specialize in helping land owners and those looking to invest in land in Oro Grande, Adelanto, Victorville, Hesperia, Apple Valley, Lucerne Valley, Barstow, Helendale, Yucca Valley, Joshua Tree, Twentynine Palms and surrounding areas. (760) 952-2345