5 Acres in Apple Valley, CA on the corner of Kimshew St. and Central Rd. This property is 2.8 miles southeast of the Dale Evans Parkway off ramp on the 15 freeway and 2.2 miles northeast of the Walmart Distribution Center. Apple Valley, CA is located in the San Bernardino County in an area known as the 'High Desert' in the Mojave Desert area of California.


This vacant land is nestled in the rolling hills leading up to Sidewinder Mtn. Nearby Stoddard Wells Road is a popular gateway to the OHV area, and other off-road trails leading to Slash X Ranch, Lucerne Valley, and beyond to Johnson Valley.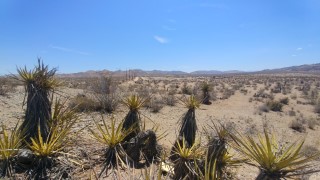 The property sits within the Town of Apple Valley, just along the border. Across Central is the Grange Motor Circuit, home to local go kart, road race bikes, super moto, pocket bike and drift racing. Rentals, testing and drift events are held here throughout the year.


The Town of Apple Valley was incorporated in 1988 and lies within the Victor Valley. The adjoining cities are Victorville on the west and Hesperia on the southwest. Apple Valley was home to Roy Rogers and Dale Evans and their influence can be seen on the street names such as Dale Evans Parkway and State Route 18 'Happy Trails Highway'.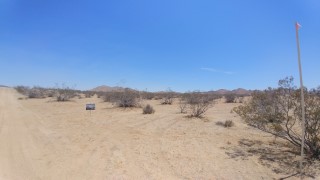 Directions to property: From Dale Evans Parkway, take Stoddard Wells Road east for 2 miles. Turn south (right) onto Central Road, travel 1/2 mile. The property is on your right at the corner of Kimshew St. and Central Rd. Approximate property corners are marked with 10 foot poles and pink survey tape.
Click here for more information about this property.
Land for Sale in Apple Valley, CA - Kristen L. Maley (Realtor, Land Pricing Strategist at LandCore Realty). LandCore Realty provides cutting edge technology and marketing to its clients. I specialize in helping land owners and those looking to invest in land in Oro Grande, Adelanto, Victorville, Hesperia, Apple Valley, Lucerne Valley, Barstow, Helendale, Yucca Valley, Joshua Tree, Twentynine Palms and surrounding areas. (760) 952-2345