40 combined acres for sale in Hinkley, CA. Hinkley is an unincorporated area in San Bernardino County to the west of Barstow, CA and northeast of Helendale, CA. The property sits along the Mojave River, 1,320 feet south of Riverview Rd. and 1.5 miles east of Hinkley Rd.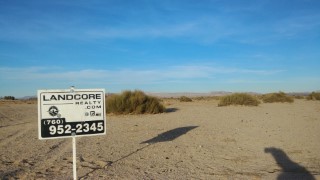 Overhead electricity is along Riverview Rd. approx 1320 feet north. Water in this area is provided by private water wells. Sewer is not available in the area, septic tanks are primarily used. The adjacent land is owned by the Bureau of Land Management (BLM).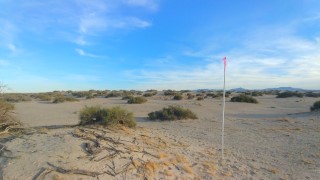 The San Bernardino County has labeled this property 'Rural Living 5 Acre Minimum' which could allow the the property to be subdivided into two 5 acre pieces. According to the county, Rural Living zoning provides for rural residential uses and incidental agricultural uses.

Directions from National Trails Highway: turn onto Hinkley Rd. and continue 5.1 miles, turn right onto Riverview Rd. and go 1 miles, turn right onto Mountain View Rd and go 1100 Ft. veer left onto dirt trail towards the wash and go .5 miles.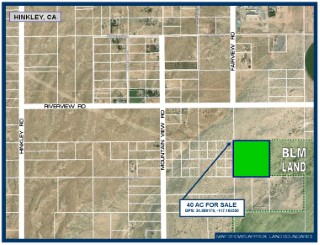 Click here for more information about the property.
Land for Sale in Helendale, CA - Kristen L. Maley (Realtor, Land Pricing Strategist at LandCore Realty). LandCore Realty provides cutting edge technology and marketing to its clients. I specialize in helping land owners and those looking to invest in land in Oro Grande, Adelanto, Victorville, Hesperia, Apple Valley, Lucerne Valley, Barstow, Helendale, Yucca Valley, Joshua Tree, Twentynine Palms and surrounding areas. (760) 952-2345