This property is located in the Desert Heights area of Twentynine Palms, 4.8 miles north of Highway 62. 29 Palms is located in San Bernardino County, one of the largest counties in the United States. The property is located in an area with just a few homes. The nearest neighbor is .2 miles away.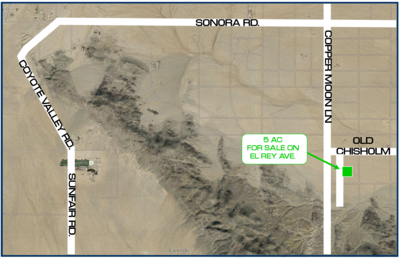 For Current Pricing and Information CLICK HERE

Directions to the Property from Highway 62: when traveling east along Hgihway 62, turn left onto Coyote Valley Rd. and continue for approximately 6.2 miles, turn right onto Sonora Rd and continue for approximately 2.1 miles, turn right onto Copper Moon Ln. and continue for approximately 1 mile, turn left onto Old Chisholm Trail, turn right onto El Rey Ave and continue for 700 feet to the property. The corners of the property are approximately marked with white poles topped with pink tape, as are all LandCore listings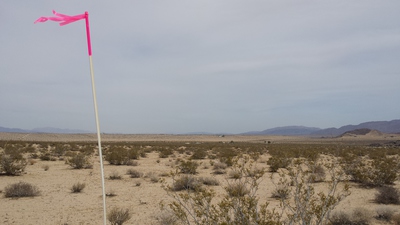 The property sits .3 miles from rocky buttes that can offer off road, hiking, climbing and camping opportunities. The area has miles upon miles of open desert for dirt bikes, off roading, horse back riding, or even just some solitude if thats what you desire.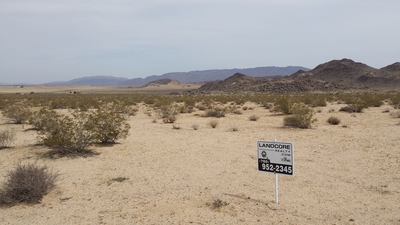 The owner of this property is offering to carry the financing. The terms at the time of this blog posting are $1,185 down (30%), a loan amount of $2,765 amortized at 6% interest for 5 years. Your monthly payment is approx $53.46 per month until paid.
Are you a Land Owner considering selling your property?
Click here to obtain a FREE LAND REPORT
Twentynine Palms Land for Sale - LandCore Realty provides cutting edge technology and marketing to all its clients. We specialize in helping land owners, and also those interested in investing, in Barstow, Hesperia, Apple Valley, Victorville, Adelanto, Lucerne Valley, and all surrounding areas. (760) 952-2345