The first postcard of 2015 was sent out last week to 250 owners near a property I listed, 2.55 acres on National Trails Highway in Oro Grande, CA. The property has highway frontage and a well, it is ready for you to build your dream home. With just over 2 acres it is the perfect size for a large custom home with space between you and your neighbors for a few animals or that garden you have always wanted. There is room here for you to spread out and create your future.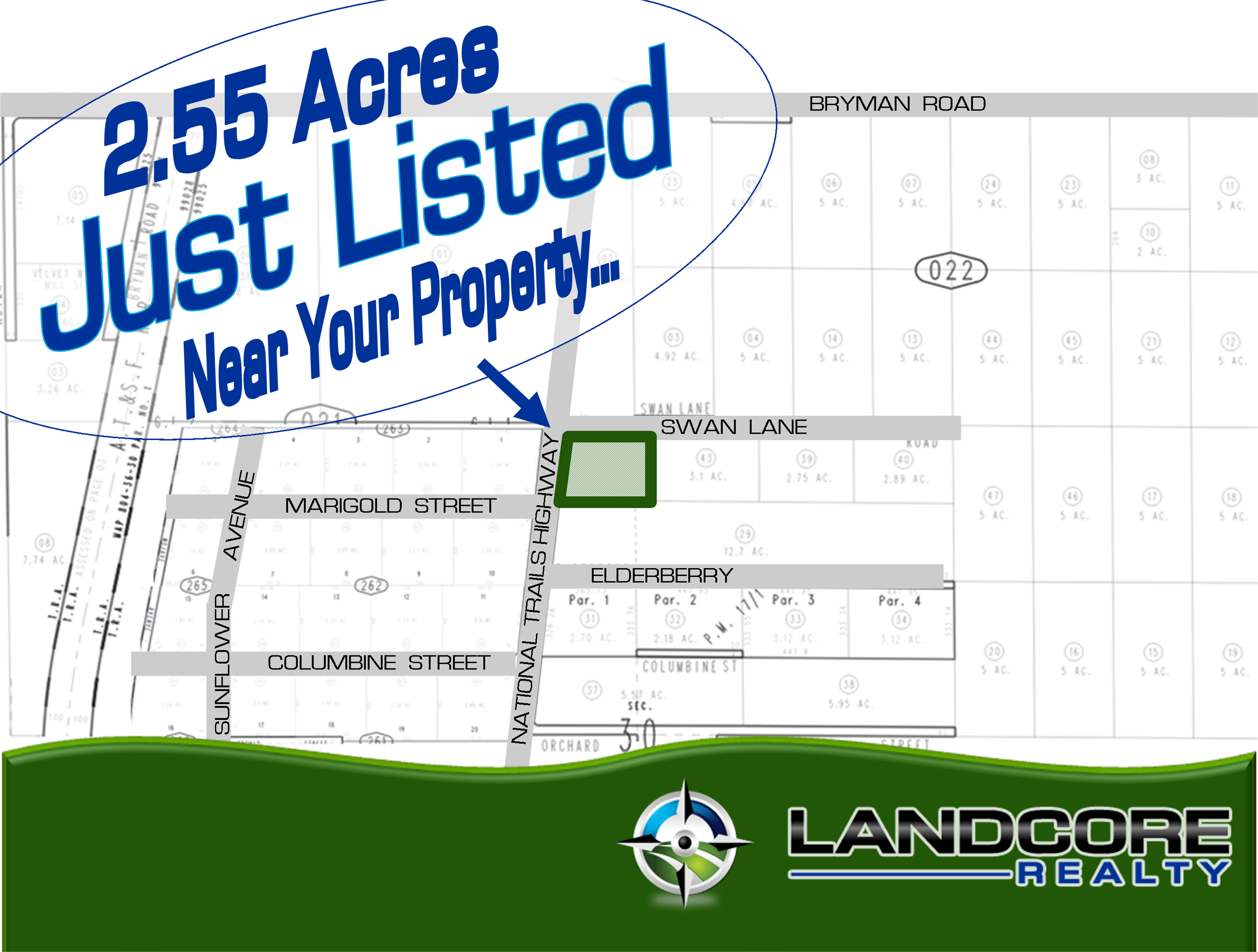 Oro Grande is a small community between Victorville and Helendale on Old Route 66. With mostly 2.5 to 20 acre properties the area is building up with custom homes mixed in with homes filled with the history of Old Route 66. Some of the older homes from the 50's still populate Oro Grande with their stories. Many farms are also in the area near the Mojave River. A new solar facility is being built in the area near the river just south of Turner Rd.
The postcards that feature this property are just one aspect of the marketing LandCore Realty does for our clients. We are excited to let neighboring owners know what is going on in the area and give them as much information as we can about properties listed by our company. Not all owners live nearby, with owners ranging from all over California, to Utah, Texas and all the way to Maryland the cards reached all over the United States.
Land for Sale in Helendale, CA - Kristen L. Maley (Realtor, Land Pricing Strategist at LandCore Realty). LandCore Realty provides cutting edge technology and marketing to it's clients. I specialize in helping land owners and those looking to invest in land in Adelanto, Victorville, Hesperia, Apple Valley, Helendale and surrounding areas.(760) 952-2345