24132 Tanner Road, is 10 Acres of vacant land that is available for Sale in Adelanto, California. This property is located north of Adelanto, which is in San Bernardino County, the largest county in the Country! This area is a popular outdoor recreation area, with beautiful views of the surrounding desert and snow capped mountains to the south.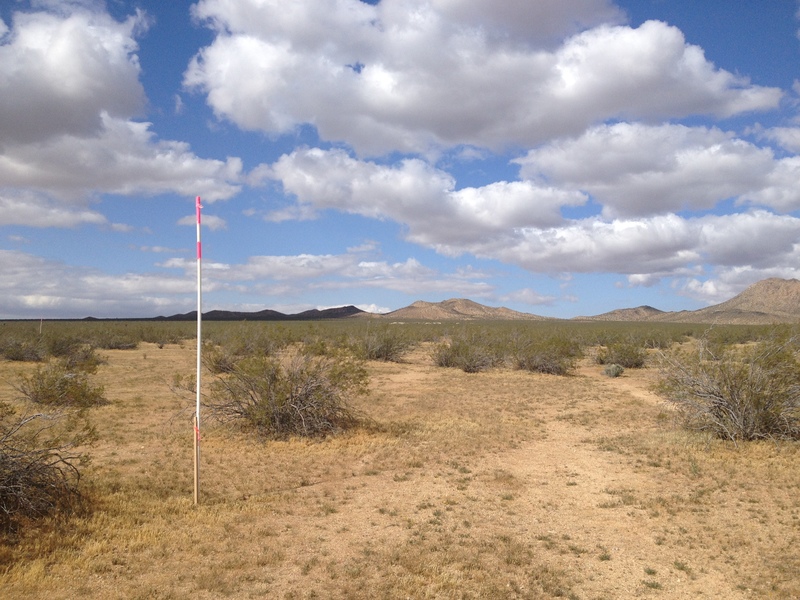 This the view looking North from one of the property corners.
This land is being offered for sale either individually or together with another 20 Acres of vacant land! The second property's APN is 0461-161-03, and sits 7/10ths of a mile north on Tanner Road, the price for both properties is $22,945. Both properties are marked with a sign ,and 10 foot poles at the approximate corners.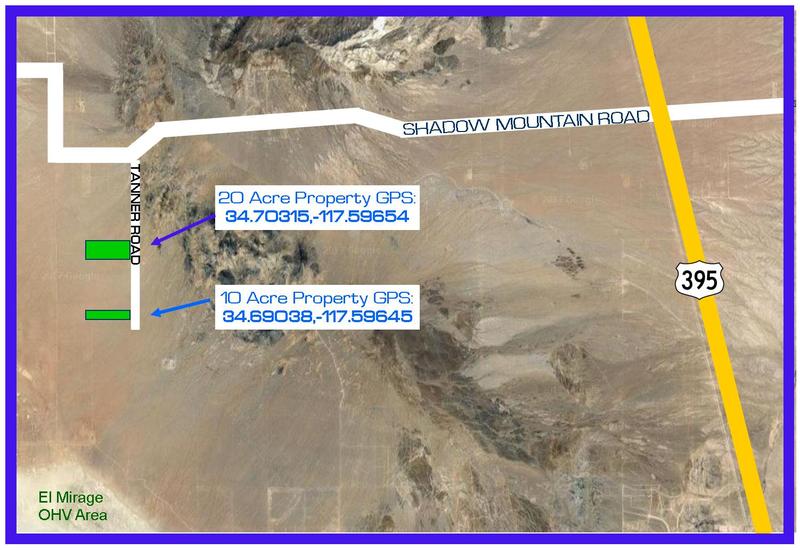 Shadow Mountain Road meets up with the paved road, Avenue E in L.A. County
This property is just minutes away from the El Mirage Off Highway Vehicle area. The OHV area is managed by the Bureau of Land Managment (BLM). The BLM requires permits for access inside the OHV area, and is a destination for ultra-lights, and other aircraft hobbies, as well as a myriad of 4 wheel drive vehicles. Bring out your camper for the weekend with the peace of mind that you are on your own land, and enjoy miles and miles of surrounding Open Route, and Closed Route OHV trails that are interconnected throughout San Bernardino County!
Are you a Land Owner curious about your properties value in today's market?
Give us a call at (760) 952-2345 for a FREE valuation of your property.
Adelanto Land for Sale - John Maley (Realtor, Land Marketing Specialist with LandCore Realty) LandCore Realty provides cutting edge technology and marketing to all its clients. We specialize in vacant land and have a passion for helping land owners and investors in this High Desert that we call home. Serving Apple Valley, Hesperia, Helendale, Oro Grande, Victorville, Adelanto, El Mirage, Lucerne Valley, Phelan, Oak Hills, Wrightwood, Pinion Hills, West Cajon Valley, Yucca Valley, Joshua Tree, Twentynine Palms, Newberry Springs, Barstow, and all surrounding areas. (760) 952-2345