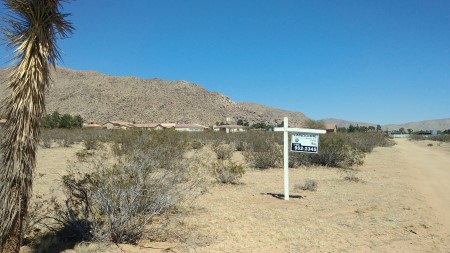 This two acre property is near the Town of Apple Valley within the San Bernardino County. This property is located just outside the city limits of Apple Valley, approx .5 miles southwest of Sunset Hills, 2.5 miles southeast of the Apple Valley Airport and 3.3 miles north of Highway 18.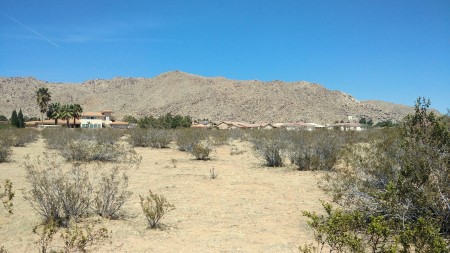 The Town of Apple Valley was incorporated in 1988 and lies within the Victor Valley. The adjoining cities are Victorville on the west and Hesperia on the southwest. Apple Valley was home to Roy Rogers and Dale Evans and their influence can be seen on the street names such as Dale Evans Parkway and State Route 18 'Happy Trails Highway'. This neighborhood is mostly Residential estates, with views overlooking the Town of Apple Valley and Hesperia. Homes in this area area currently listed between $300,000 - $750,000.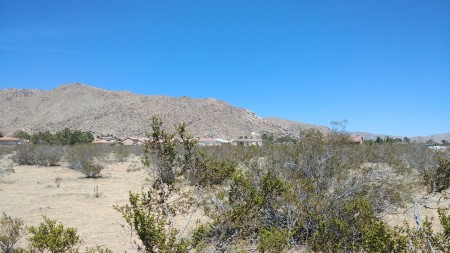 This property lies within the unincorporated area of the San Bernardino County within the 'Rural Living' zoning. According to the County this land use designation zoning district provides for rural residential uses, incidental agricultural uses and similar and compatible uses. Electricity is approx 340 Ft west, this is a septic and propane area. The water would be provided by your own private well, keeping you out of the high costs of the water companies.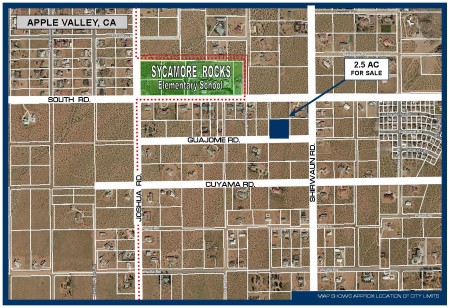 Click here for more information about this property.
Directions from Central/CA 18: continue on Highway 18 for 1 Mi, turn left onto Joshua Rd. and go 3.4 Mi, turn right onto Guajome Rd. and go .4 Mi. Property is on your left.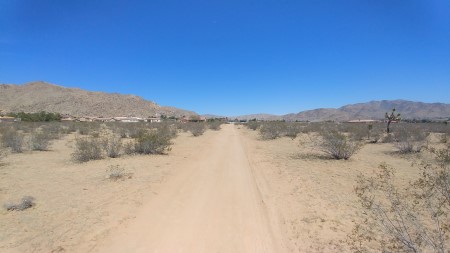 Land for Sale in Apple Valley, CA - Kristen L. Maley (Realtor, Land Pricing Strategist at LandCore Realty). LandCore Realty provides cutting edge technology and marketing to its clients. I specialize in helping land owners and those looking to invest in land in Oro Grande, Adelanto, Victorville, Hesperia, Apple Valley, Lucerne Valley, Barstow, Helendale, Yucca Valley, Joshua Tree, Twentynine Palms and surrounding areas. (760) 952-2345