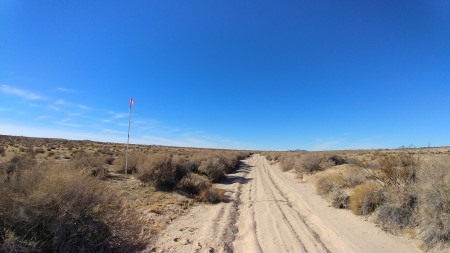 This 20 acres property sits in Helendale, CA 4.2 miles east of Highway 395, 3.1 miles north of Shadow Mountain Rd. and 3.2 miles northwest of Silver Lakes. Helendale, CA is located north of the Victor Valley and southwest of Barstow, CA.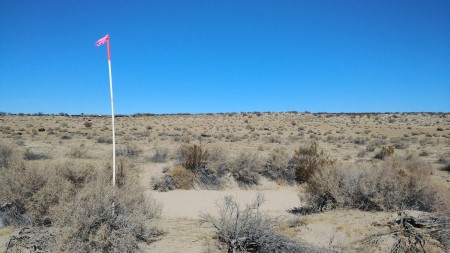 This property lies within the unincorporated area of the San Bernardino County within the 'Resource Conservation' zoning. According to the County this land use designation zoning district provides for open space and recreational activities and single family homes. It is also located within a shotgun only area 'firing no shot larger than 1/2 the diameter of the bore'.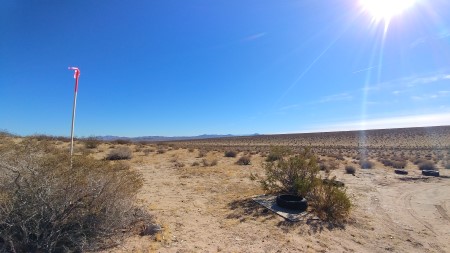 Helendale is mostly known for a Home Owners Association, Silver Lakes, which has approximately 3,000 homes. The HOA has two man-made lakes and a 27 hole championship golf course. The area just outside Silver Lakes is perfect for off road, dirt bikes, horse back riding, or just some open spaces for a little time away from the crowds. Take a scenic drive down Old Route 66, or turn down Vista Road for some great restaurants, golfing, swimming or boating.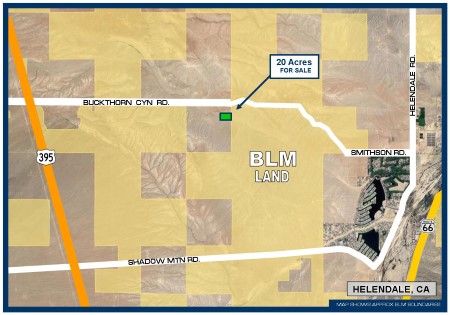 Click here for more information about this property.
Directions to the property from Adelanto, CA- from the intersection of 395 and Air Expressway, continue north on Hwy 395 for 14.7 miles, turn left onto Buckthorn Canyon Rd. and continue 4.2 miles, turn right and continue 660 ft. The property is on your left with 10 ft white PVC poles marking the approx corners. Sign on property.
Land for Sale in Helendale, CA - Kristen L. Maley (Realtor, Land Pricing Strategist at LandCore Realty). LandCore Realty provides cutting edge technology and marketing to its clients. I specialize in helping land owners and those looking to invest in land in Oro Grande, Adelanto, Victorville, Hesperia, Apple Valley, Helendale, Barstow, Lucerne Valley, Yucca Valley, Joshua Tree, Twentynine Palms and surrounding areas.(760) 952-2345