This is a 1.94 acre lot for sale in Apple Valley that has GREAT VIEWS of the entire valley! Located in the Mariana Ranchos just south of the Town of Apple Valley boundary. This property is zoned Rural Living by the County of San Bernardino, and is the northern most of 4 contiguous lots being offered by the same owner. These lots are all on a gentle southern incline with 180 degree views of the greater Victor Valley. Everyone knows that the desert sunsets are incredible, but after the sunset, the speckled lights of the entire valley spread out below, from Oak Hills to northern Apple Valley, and even Oro Grande can all be seen from the property.

Link to current price and more information on this listing.
The owner may be willing to carry the note on this property and/or the other three adjoining properties to the south, that are also for sale. There are many options available, from short term to long term, balloon payments, due on re-sale clauses...the list goes on, give us a call or submit an offer! All serious offers will be considered! For instance, these properties could be purchased altogether and then built on sequentially by an investor looking to build in an area that is full of beautiful custom homes with, did I mention the views?
At the time of the listing, there have been 3 homes on Bella Vista, all of them less than a quarter of a mile away, that have sold within in the last 6 months at $300K ,$325K and $400K
Directions to the property:
From I-15 in Hesperia: Take Main Street east, make a left on Rock Springs Road, at the intersection of Kiowa and Rock Springs, continue straight onto Roundup Way for 2 more miles, then make a left on Central, travel 1.25 miles to Lisbon and make a right, go .5 miles to Bella Vista, property is on the corner, marked with a LandCore sign, and 10 foot poles marking the approximate corners of the property.
From Apple Valley: Take Highway 18 or Bear Valley to Central Road and turn South. 2.25 miles from Bear Valley, turn left on Lisbon Road go .5mi to Bella Vista. Property is on corner of Lisbon and Bella Vista, marked with a LandCore sign, and 10 foot poles marking the approximate corners of the property.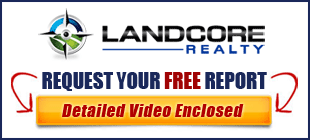 Are you a Land Owner? Consider getting this Free Report
if you are thinking about selling your property.
Apple Valley Land for Sale - John Maley (Realtor, Land Marketing Specialist with LandCore Realty) LandCore Realty provides cutting edge technology and marketing to all its clients. We specialize in vacant land and have a passion for helping land owners and investors in the High Desert that we call home. Serving Apple Valley, Hesperia, Helendale, Oro Grande, Victorville, Adelanto, El Mirage, Lucerne Valley, Phelan, Oak Hills, Wrightwood, Pinion Hills, West Cajon Valley, Yucca Valley, Joshua Tree, Twenty Nine Palms, Newberry Springs, Barstow, and all surrounding areas. (760) 952-2345