This High Density Property sits on Highway 18, Palmdale Rd., in Victorville, CA. Victorville sits adjacent to the surrounding cities of Hesperia, Adelanto and Apple Valley within the Victor Valley area. The high traffic intersection of Highways 18 and 395 are only .3 miles east of the property with thousands of cars traveling by daily.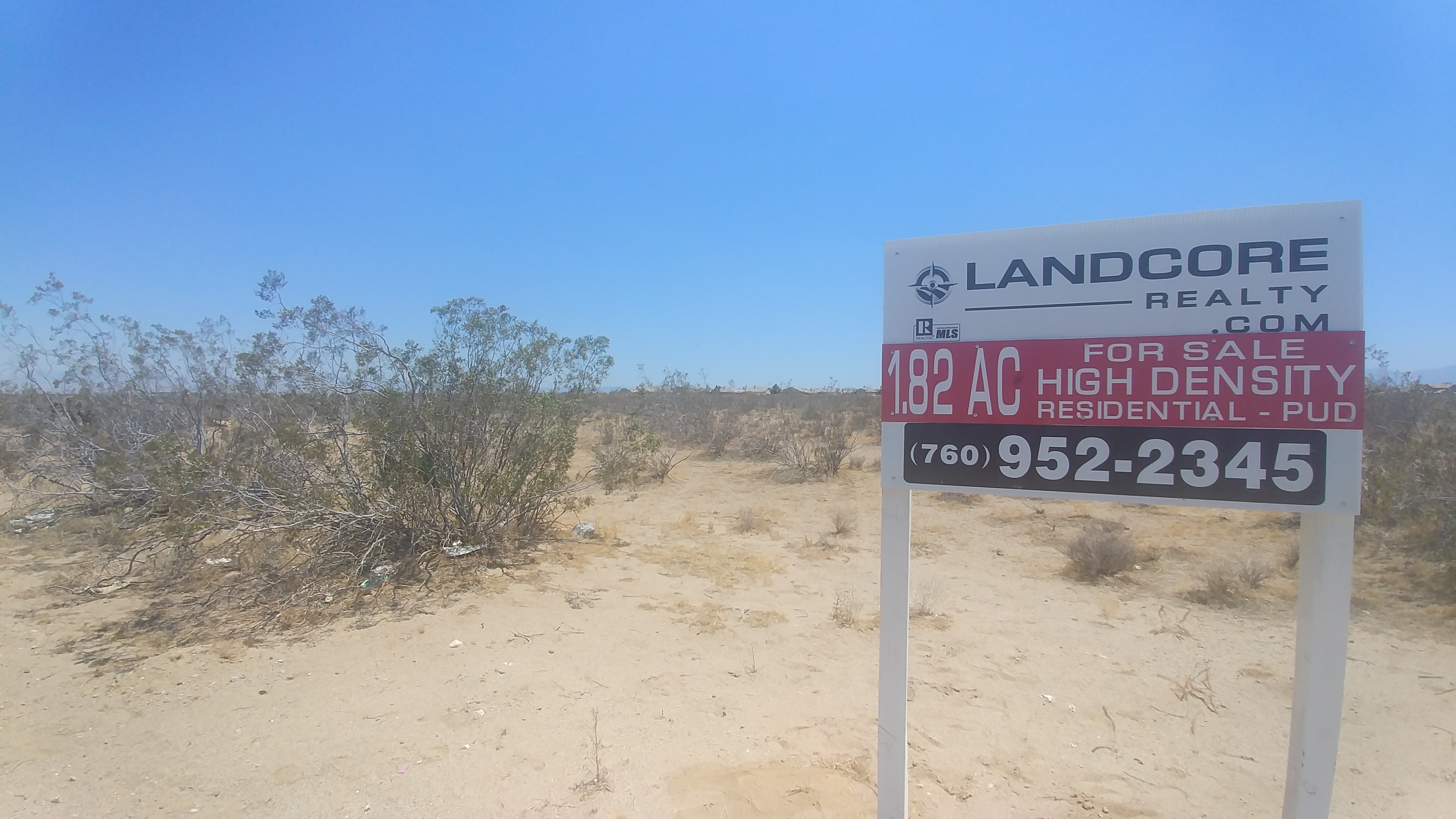 The newly constructed, Crossroads Shopping Center, includes and Super Walmart, Dollar Tree and Walgreens. Many restaurants and stores populate the center such as McDonalds, Wendys, Taco Bell, Domino's and Panda Express. Across the street is the Adelanto Marketplace, home to Stater Bros, Starbucks, CVS, Del Taco, Denny's, KFC, Carl's Jr, Bank of America and US Bank.
This property is minutes from restaurants, grocery, fast food and bank services near a main thoroughfare with many travelers headed to Palmdale/Lancaster, Bishop, Mammoth, and our local cities. This would be a prime development site for a large apartment or condo complex.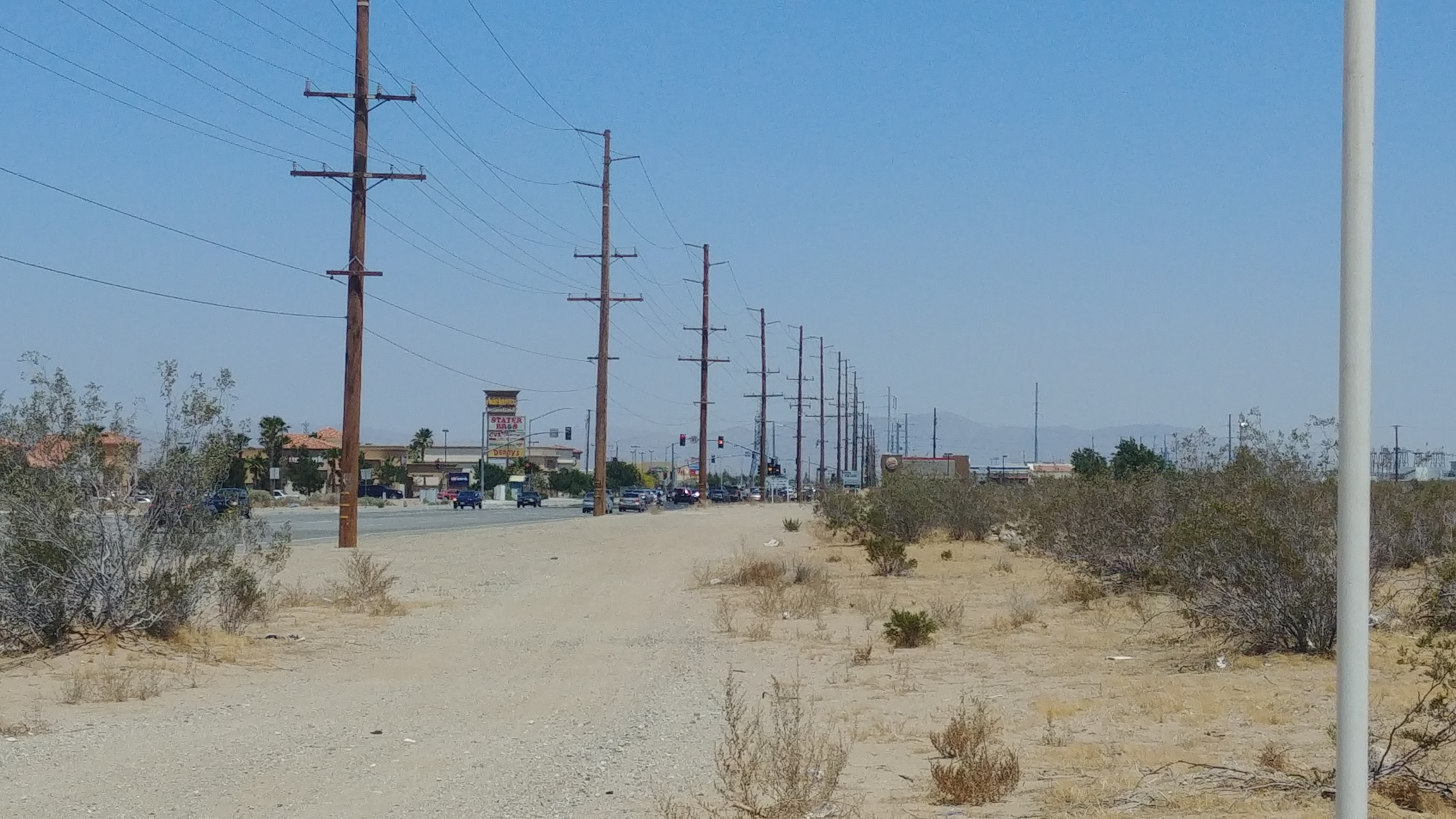 This property lies within the city limits of Victorville, CA. The current zoning is High Density Residential Planned Unit Development (PUD). The zoning is similar to R3 and could accommodate approx 15 units per acre according to the Planning Department.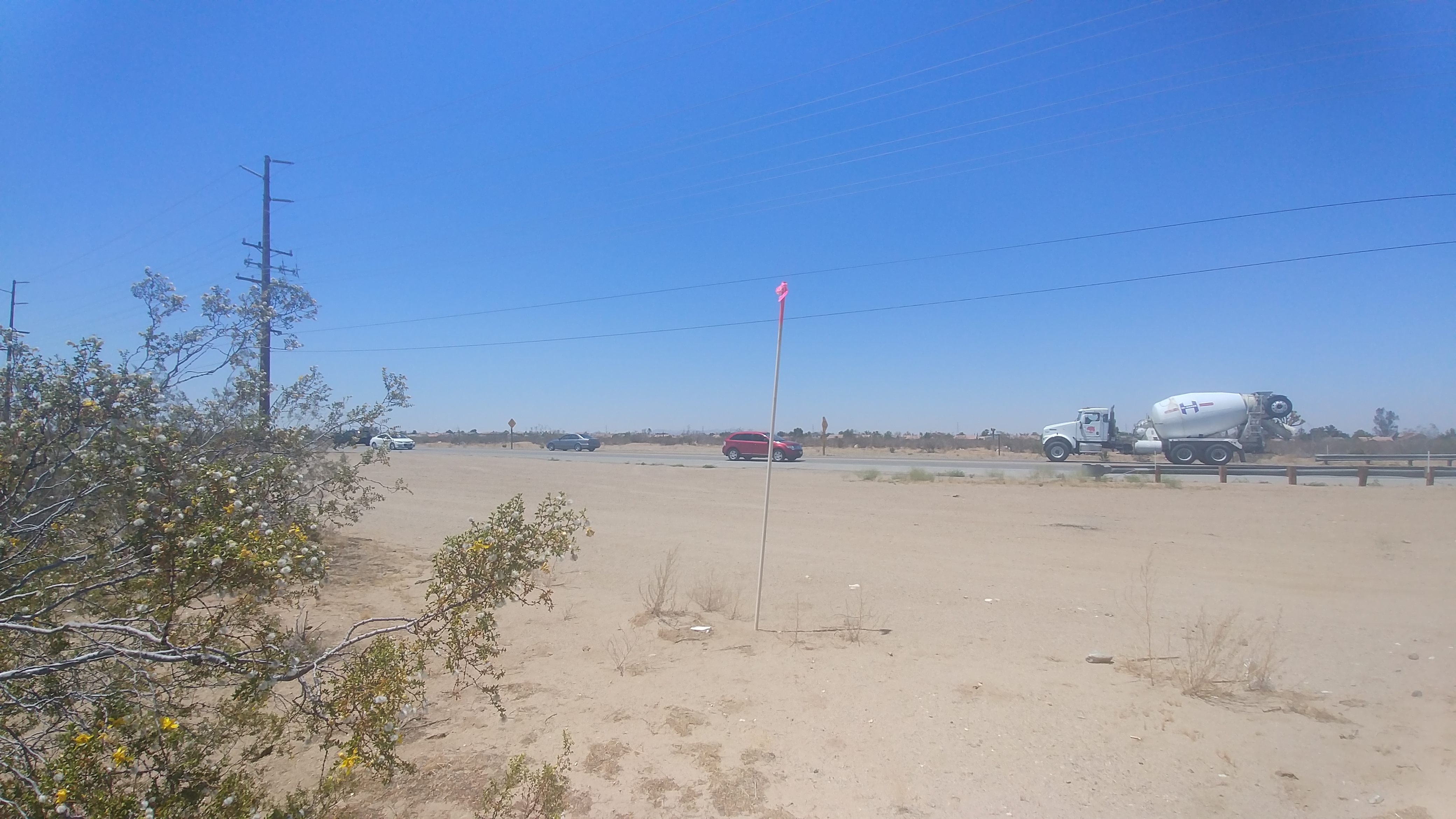 In 1885 the Sante Fe Railroad built a station and the community that developed around it became known as Victor, after a construction superintendent for the railroad. The community continued to develop and in 1901 changed it's name to Victorville. 1926 brought new development and travelers into the area as U.S. Route 66 was built to connect Chicago with California. Construction in 1941 of Victorville Army Airfield (George Air Force Base) brought many new residents into the area.
Victorvillle is now home to over 122,000 residents with an estimated 360 days of sunshine and blue skies. The city is located in the Mojave Desert with summer temperatures vary between 100-110 degrees with the winter months averaging 44 degrees. Average rainfall is 6.2 inches, with approximately 1.4 inches of snowfall.
Directions from Interstate 15: Exit 141 for US-395 towards Adelanto/Bishop, and continue 8 miles, turn left onto Palmdale Rd (CA-18) and continue .3 miles. Property is on your left, approx corners are marked with 10 ft white PVC poles on the north and wooden stakes on the south boundaries.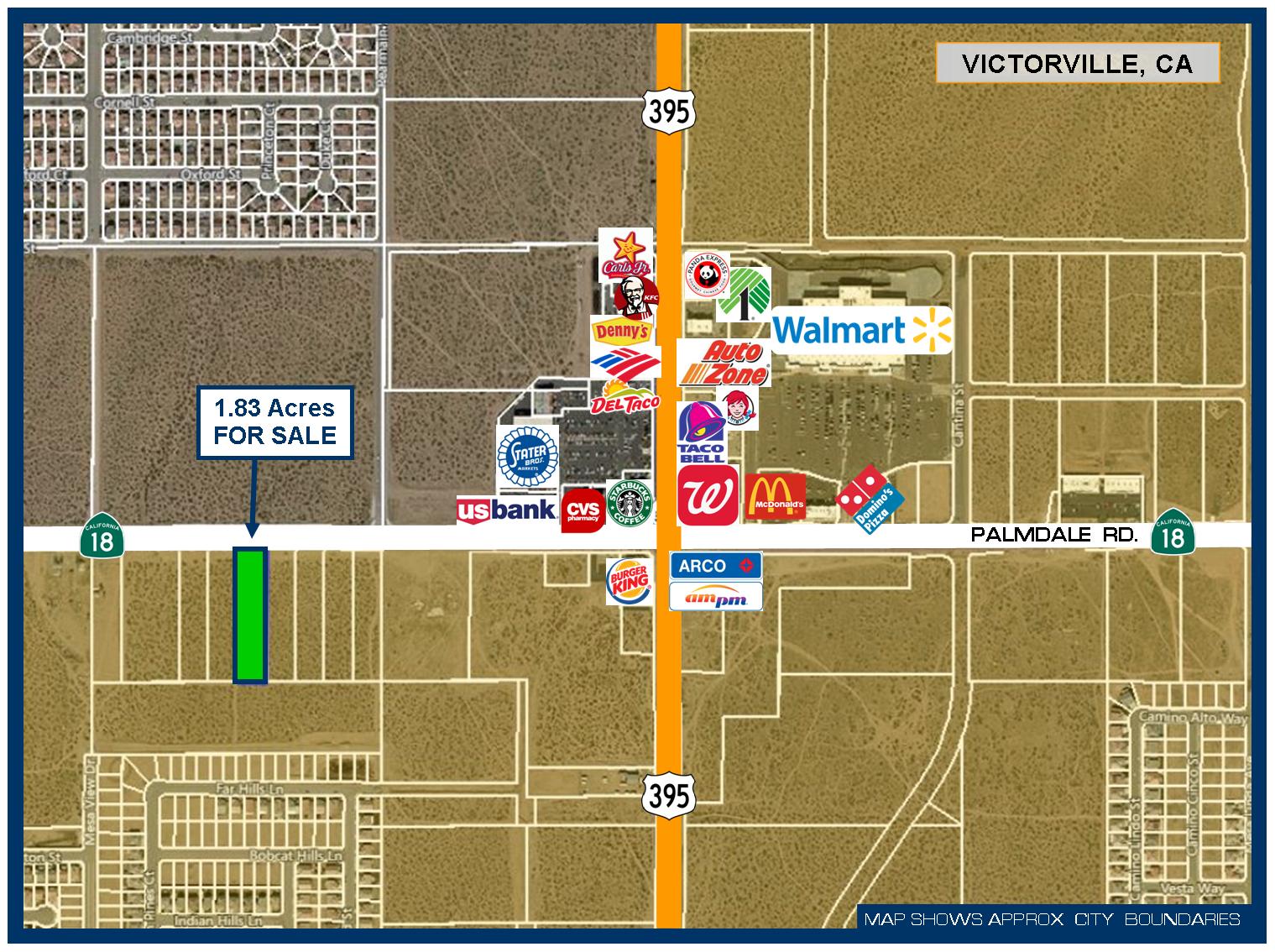 Click Here for More Information about this Property.
Land for Sale in Victorville, CA - Kristen L. Maley (Realtor, Land Pricing Strategist at LandCore Realty). LandCore Realty provides cutting edge technology and marketing to its clients. I specialize in helping land owners and those looking to invest in land in Oro Grande, Adelanto, Victorville, Hesperia, Apple Valley, Lucerne Valley, Barstow, Helendale, Yucca Valley, Joshua Tree, Twentynine Palms and surrounding areas. (760) 952-2345