Ever thought about owning your own piece of land away from it all? If the answer to that is yes, do I know of a deal for you! Just minutes from Highway 395 are two properties being sold together, a 10 acre and 5 acre parcel. The two parcels total 15 acres and are less than 2 miles from the highway off Buckthorn Canyon Road in Adelanto, CA. Adelanto is in the county of San Bernardino, to the west of Victorville, CA.


Directions to the Property from Victorville, CA- When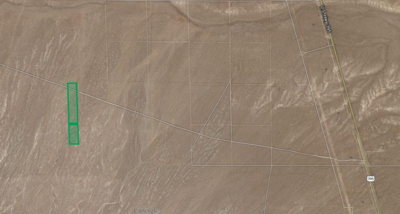 traveling north on the 15 freeway, exit on 'Palmdale Rd.' and head west along Palmdale Rd. to the corner of Palmdale Rd. and Highway 395, turn onto Highway 395 and continue for 17.8 miles. Turn left onto Buckthorne Canyon Rd. (dirt road) and continue for approx 1.8 miles. The property is on the right side with white poles with pink tape marking the approximate location of each corner.


The feature that makes these two properties something to seriously consider purchasing is that the owner is offering to carry the financing. The terms are $2,500 down (20%), a loan amount of $10,000 amortized at 6% interest for 5 years. Your monthly payment is approx $193.33 or more per month until paid. You could own 15 acres of land for $193 per month and in 5 years have a property free and clear.
CLICK HERE to see the Price and Terms


This area is mostly open desert. Bring your horses, your dirt bikes, go camping and escape the world for a little while. Or consider purchasing this property as an investment. What an amazing place to invest and build your future.
Land for Sale in Adelanto, CA - Kristen L. Maley (Realtor, Land Pricing Strategist at LandCore Realty). LandCore Realty provides cutting edge technology and marketing to it's clients. I specialize in helping land owners and those looking to invest in land in Adelanto, Victorville, Hesperia, Apple Valley, Helendale and surrounding areas.(760) 952-2345