This Multi-Family property sits within Victorville, CA. Victorville sits adjacent to the surrounding cities of Hesperia, Adelanto and Apple Valley within the Victor Valley area. The 15 freeway is less than 2 miles away, making this property centrally located in Victorville with restaurants, parks, banks and grocery stores all within a ten minute drive.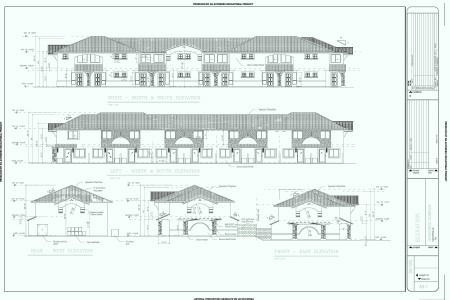 In 1885 the Sante Fe Railroad built a station and the community that developed around it became known as Victor, after a construction superintendent for the railroad. The community developed and in 1901 changed it's name to Victorville. 1926 brought new development and travelers into the area as U.S. Route 66 was built to connect Chicago with California. Construction in 1941 of Victorville Army Airfield (George Air Force Base) brought many new residents into the area.

Victorville is now home to over 122,000 residents with an estimated 360 days of sunshine and blue skies. The city is located in the Mojave Desert with summer temperatures vary between 100-110 degrees with the winter months averaging 44 degrees. Average rainfall is 6.2 inches, with approximately 1.4 inches of snowfall. According to city data from 2016 the median resident age is 31, median household income is $48,065.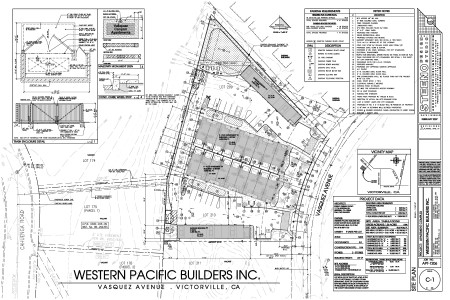 The property was formerly approved for 18 condo style apartments with 2 bedrooms and 2.5 baths, plus a garage. All utilities are in the street including an easement for a sewer connection. Previous Architectural Plans, Soils Report and Design plans are on file for an interested Buyer. Less than 10 apartment buildings are for sale in Victorville with many being older buildings built prior to 1960.

Many other restaurants, banks and stores are just a few minutes down the road such as Costco, Winco, Starbucks, Wells Fargo, Walgreens, Food 4 Less, In-N-Out and Home Depot. Nearby hospitals include, Victor Valley Hospital (3.8 miles away), Desert Valley Hospital (7.9 miles away) and St. Mary's Medical Center (6 miles away). Doctor's offices, labs, walk-in clinics, dentists and urgent care facilities are nearby as well. The Victor Valley Transit Authority offers bus services throughout the city as well as to nearby Apple Valley, Hesperia, Helendale, Adelanto, Barstow and San Bernardino.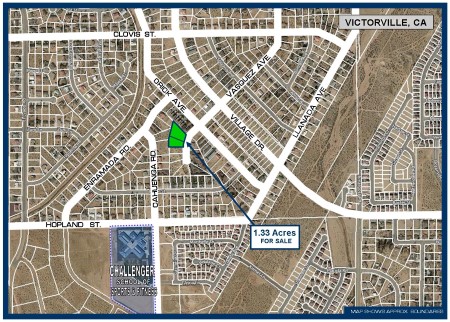 Click here for more information about this property.
Directions from the 15 freeway: Exit Mojave Dr. and turn onto Village Dr., continue for approx 2.1 miles, turn left onto Vasquez Ave. and continue .1 miles. Property is on your right.
Land for Sale in Victorville, CA - Kristen L. Maley (Realtor, Land Pricing Strategist at LandCore Realty). LandCore Realty provides cutting edge technology and marketing to its clients. I specialize in helping land owners and those looking to invest in land in Oro Grande, Adelanto, Victorville, Hesperia, Apple Valley, Lucerne Valley, Barstow, Helendale, Yucca Valley, Joshua Tree, Twentynine Palms and surrounding areas.(760) 952-2345