This 10 Acres sits within northern boundary of the City of Victorville, CA. Victorville is located within the San Bernardino County, specifically in the High Desert region. This property is .5 miles south of 1st St in Oro Grande and 1.3 miles northeast of the Air Expressway/N D St. intersection.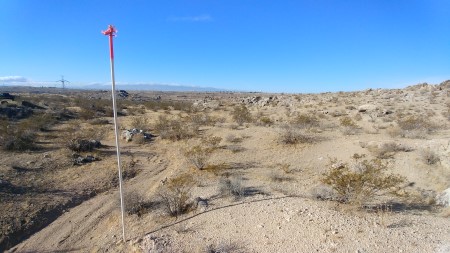 The area in which this property is nestled is designated as the Desert Gateway Specific Plan, according to the Victorville City Planning Department this property is zoned Single Family Estate and could be subdivided into 21,500 minimum lots. Electricity is approx 280 feet east of the property.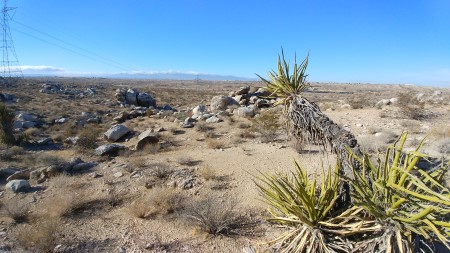 The property overlooks the Mojave River and Oro Grande. A large area to the northwest of the property is owned by the Bureau of Land Management (BLM) and can be accessed and used per their guidelines. Head out to ride through the desert or take off on a hike, lots of open desert.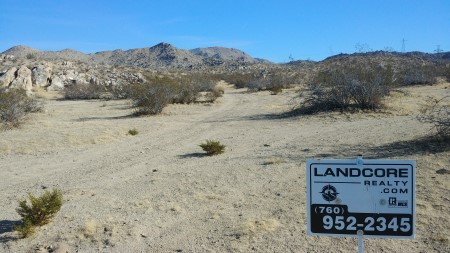 Directions: from Oro Grande, cross over the Rail Road tracks on 1st St and turn right to follow the rail road for approx .5 miles, turn left and head east for approx 660 ft. Sign on the property. Approx property corners are marked with 10 ft white PVC poles.
Click Here for More Information about this property.
Land for Sale in Victorville, CA - Kristen L. Maley (Realtor, Land Pricing Strategist at LandCore Realty). LandCore Realty provides cutting edge technology and marketing to its clients. I specialize in helping land owners and those looking to invest in land in Oro Grande, Adelanto, Victorville, Hesperia, Apple Valley, Helendale, Yucca Valley, Joshua Tree, Twentynine Palms and surrounding areas (760) 952-2345